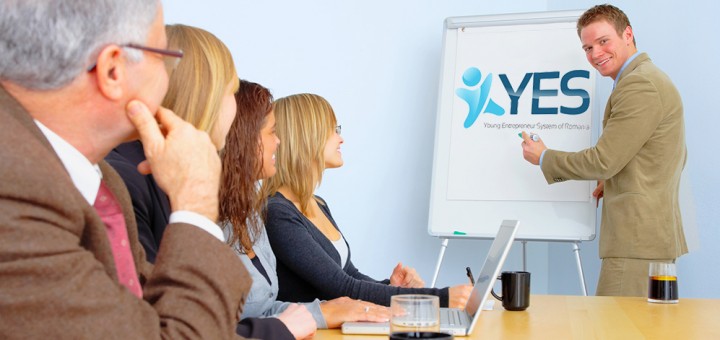 The Young Entrepreneur System of Romania (YES!) is an exciting new initiative of social entrepreneur Ben Kubassek.
YES will equip, and empower aspiring young entrepreneurs with the knowledge, hands-on experience, skills, network opportunities and in some cases start-up capital to build scalable social enterprises that provide local employment and transform their communities.
The goal is to recruit young people (18-30 years of age) who are interested in becoming part of new social enterprise movement that has the potential to eliminate poverty, increase productivity, fight corruption and impact their nation.
YES consists of several phases:
Phase I – ENLIGHTEN – We will find these young eagles by clearly presenting a message of hope, inspiration and motivation through free seminars, social media, and other media. The object of Enlighten Phase is to bring awareness and exposure to personal development and entrepreneurship.
Phase II – EDUCATE – Is a 12-week online training program for young people interested in entrepreneurship. Upon completion of this phase each graduate will receive a certificate and the choice to apply for a job in a company or advance to the next stage of the program.
Phase III – EQUIP – This stage is nine months of intense in-class training. Upon graduation, each student will have the choice of either applying for a supervisory position in a company or moving on to the next stage.
Phase IV – EMPOWER – Is an advanced 12-month entrepreneur skills internship during which time interns receive hands-on experience. Graduation will earn them a certificate and choice of applying for a management position or moving up to the next phase.
Phase V – ELEVATE – This phase includes mentorship, business plan development and funding application for a new venture. The curriculum will cover all the areas of expertise required to be a successful entrepreneur and will include monthly speaker and networking events. Subjects covered will include:
Business planning
Sales and marketing
Financing and funding strategy
Human resources
Personal development
Accounting, taxes, and financial management
Legal
Product development and marketing
Operations and manufacturing

Customer relations

Strategic alliances and partnership