Why move to Romania?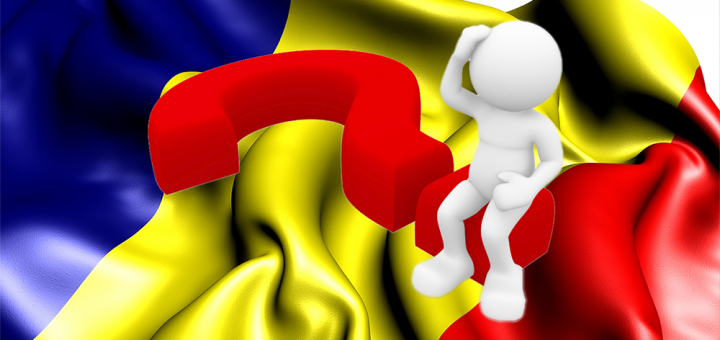 Why Would an Entrepreneur in His Right Mind Move to Romania?

Why Romania? Why would anyone in their right mind move to Romania from Canada when most Romanians can't wait to leave this country? If I had a dollar for every time I've been asked those questions I would be a much richer man. The truth is, I didn't choose Romania, Romania chose me. It's a long story, but here's a condensed version in order to give you some context as I share my vision for a better Romania and the reason why I am still here.
Twenty years ago I was a successful builder/land developer in Canada. I had a beautiful home, a wonderful family around me, even my own helicopter to fly around in. Life was good! I was living in a land of opportunity and abundance and enjoying life to the fullest.  Happy I was, but far from content. Was business success all there was? There had to be more to life than living for myself and family! Being born into a religious commune and then making the transition to capitalism had led to my collapse and the publishing of my first book "Succeed Without Burnout."
How I arrive here?
In search of my purpose and the reason I was born, I began to travel to third world countries to see if perhaps I could make a difference. I soon realized that there was plenty anyone could do if they were willing to give themselves away…to share their time, talent and treasure with those less fortunate. Then one day came the phone call that would change my life forever. The call was an invitation to go to Romania and share my building experience with a group of people who had received as a donation of an old apartment building and wanted to convert it into a church.
That project led to many other church building projects, community centers, and street kid projects. These projects all involved raising money in Canada and spending it in Romania. Fundraising was something I was good at, but didn't enjoy much. I was used to being an entrepreneur and creating my own future, not relying on donations to make things happen. I also realized that most donors were interested in relief, not in development. They weren't interested in investing long-term. Sustainability was a new concept back then. It became evident to me that we need to show these people how to help themselves. Not just tell them how.
It also became evident to me that most missionaries are pretty much a waste of money and serve as a bad example to the people they are trying to help. They take jobs from locals rather instead creating new enterprise that creates jobs. They rely on support from the west to pay them to do a job that in most cases could just as easily be done by a local. I call it the "bucket mentality". Every time their bucket is getting close to empty, they fly back home to do their "dog and pony show" which focuses on the needs and the negatives of the country they are working in. There must be a better way!
I have come to the conclusion that if we want the young people to stay in Romania, the missionaries here need to go home, especially if they are doing something that could be done by a local. At the same time, those who are relief workers that simply hand out clothes and food on an ongoing basis need to stop making poor people comfortable in their poverty, but rather help them help themselves out of their situations.
If missionaries and relief workers are not making a lasting and sustainable impact, what is the answer? I firmly believe that if the missionaries were replaced by experienced entrepreneurs who could teach and mentor young people in starting businesses, this country would be transformed in short order. This leads to the next question.
Why I am still here?
"Why are you still here?" is another question I get asked a lot. I believe it's a question we should all ask ourselves every morning. Why am I still here in this job? Why am I still here in this country? Why am I still here in this relationship? Why am I still here in this church? I do believe that it's the answer to that question that can help find our passion and purpose here on earth.
It was in search of the answer to the question "why am I still here?", that I came to the realization the greatest need in this country is jobs. Those jobs are not being created by missionaries or relief workers, but could be created by social entrepreneurs.
A social entrepreneur is someone who creates a business with three bottom lines…profit, people, and the planet. We only raise money to launch a project. After that, it needs to supports itself with its own profits, it must create jobs, and it must not hurt environment.
But how could one entrepreneur come into this country and create hundreds of companies and employ thousands of people in order to make a significant impact. Having started a number of companies in Romania I can say from experience, it is a challenge to hire, train and supervise a team.
What will be my life legacy?
I believe we can change our communities, and this country, one business at a time. It starts with building people who then in turn build businesses who then in turn invest in their communities and create new jobs. I have a passion to teach, encourage and mentor young people to start new businesses. My personal slogan is "Helping people know, go and grow!"
Having been born in a commune and then becoming an entrepreneur at age of 21 with an 8th grade education and $2,000 my goal is to give away my experience to help others less fortunate.
The key to our future lies in our youth. By training and supporting them to start their own business, they will be encouraged to stay intheir own country and not leave for greener pastures abroad. I want to leave behind a life legacy of positive impact. The best way I can think of do that is to share with others the experience and knowledge I acquired during 35 years of entrepreneurship.