Entrepreneurs – Missionaries of The Future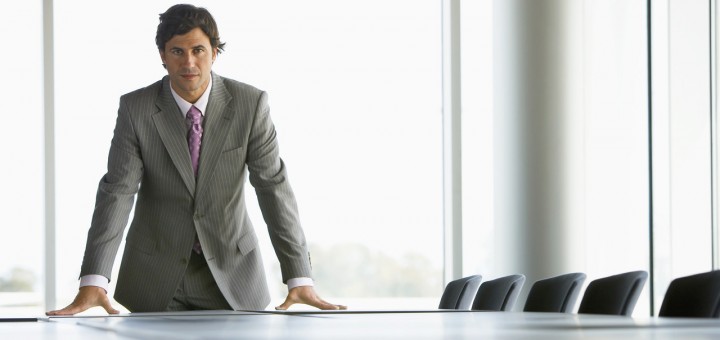 In 1989 the final bricks of communism's teetering structure came crashing down. Seventy years of inhuman, godless government collapsed, nearly overnight. The images of delirious young people dancing atop the hated Berlin Wall are etched in our minds forever.
From this dramatic beginning, the nations of Central and Eastern Europe began a journey toward increasing freedom and economic prosperity. Yet, after almost 20 years, the transition is incomplete. Vast gaps exist between those who have benefited from the change and those who have not. Many remain in the grip of poverty with little hope for a better life, each day being a struggle for survival.
From my experience "on the ground" in Romania I can attest to the fact that the people of Eastern Europe are still in desperate need of our help in building their economies. This in turn provides a daily forum for sharing the love of Christ.
Our team is committed to Eastern Europe for the long haul. Our objectives include economic revitalization and personal development. We want to help young people start new businesses and assist business people in developing their companies so they can provide for their families and employees. We want to see them give back to their communities and support their churches, upholding the pastors and helping people far from God get closer to Him. In achieving this they become less dependent on western dollars for support of our ongoing activities.
The people of Romania and the rest of Eastern Europe are trying to overcome more than 40 years of oppression. Their lack of experience in private enterprise, and inadequate cultural, political, and economic structures make progress difficult, though not impossible. Beyond this, the communist system sought to eliminate any spiritual dimension from daily life. This, too, has impacted the business climate: Financial systems require trust and basic agreement on ethical principles, ideas that flow from a common set of values.
Although the media spotlight has passed on to other hot topics, our friends in this area still need us. And more importantly they want our help. Yes, they are making great strides but it takes time. We need to be here to coach, train, mentor, and equip these men and women so future generations will have the know-how to succeed on their own. Our dedication to a Christ-centered approach to business development provides the firmest possible foundation for future success. We want to see people KNOW, GROW, and GO! Our objective is to acquit ourselves well in this task, so that when we have passed the torch, we will hear God say, "Well done, good and faithful servant."
Small and Medium Enterprises
"SMEs", as they are referred to, are the backbone of every free-market economy in the world. We view these as operations employing from 3 to 100 people. We firmly believe that this size business holds the greatest promise for significant impact in local communities.
SMEs are large enough to have a presence in the community, but small enough to be understandable and reproducible. Building a large corporation typically takes many years. And, as such entities grow, employing thousands of people, the management is either remote or loses touch with the man on the line.
Owners of small businesses generally live in the communities where they own their companies. As such they have a vested interest in enhancing the social structures in their area. In addition, given their faith, Christian entrepreneurs are mindful of the impact their business decisions have on the spread of the Gospel. As their businesses prosper, they step forward to support local ministries, thus reducing the need for outside contributions and dependency on the west.
Our role is to provide training, coaching, mentoring, and capital. We also help new entrepreneurs access grants from the EU to launch new ventures or expand existing operations. Beyond supporting these businesses, we also evaluate their performance.
Project Funding Loans
Our multiple loan funds are supported by "gifts that keep on giving." There is no minimum gift for our loan funds. Donors wishing to contribute a gift of any amount can participate. As gifts are given, loans are disbursed. Then repayment begins, a new loan is issued, and the cycle continues.
These gifts truly do continue to "give" because as small businesses are launched and prosper, recipients repay the funds—with interest—so they can then be reused for new loans.
This cycle of gift > loan > repayment yields eternal fruit. As individuals prosper and are mentored by our business consultants, they catch the vision for giving back to their community. They fund local social service agencies and churches. And they provide desperately needed employment and skill training to give their fellow citizens increased opportunity for personal advancement. As well, our programs address the needs of the whole person in the context of their business development.
Training /Mentoring/Coaching
Romania does not have a history of market economy. In many ways, we are witnessing the birth of the first generation of business people, who started their business by seizing a special opportunity, were forced by outside events or wished to invest their money into a lucrative business. Few of them had formal training in the field. Some of them completed degrees while attending to the business, others learned from their experience or from the experience of those around them. Yet others participated in various trainings or seminars available to them.
Most business people acknowledge the need for formal training, for sharing their experience and learning from what others in the business have to say, and they appreciate the opportunity to spend time with a mentor or a coach who can assist them in matters pertaining to both the professional and the personal realms. Many times, simply meeting with a mentor or a coach who is willing to listen and advise helps the person find solutions.
We are also involved in creating opportunities for our clients or prospective clients to meet and consult with other businessmen either from Romania or from abroad.
A key aspect of this program is the Young Entrepreneur System (YES).
Our goal is to disrupt the cycle of poverty by creating a model for community transformation through the creation of high-impact mission enterprise.
Our vision is to create a revolution lead by a new generation of outstanding young entrepreneurs who build mission enterprises with a higher purpose … businesses that create jobs, eliminate poverty, fight corruption, and transform their communities.
Our mission is to end chronic impoverishment in Romania and replace it with empowerment by unlocking the entrepreneurial potential in Romanian youth.
To accomplish our vision we are in dire need of entrepreneurial missionaries who are ready, willing and able to share their experience with young entrepreneurs here. If you feel you have entrepreneurial skills or experience and are interested in being a part of the Enterprise-As-Mission project, please contact me at benkubassek@gmail.com